"Resist"
---
"Resist"
£295.00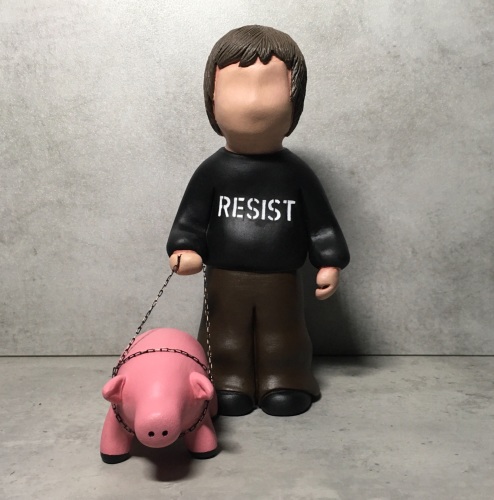 Original handcrafted ceramic sculpture
25cm high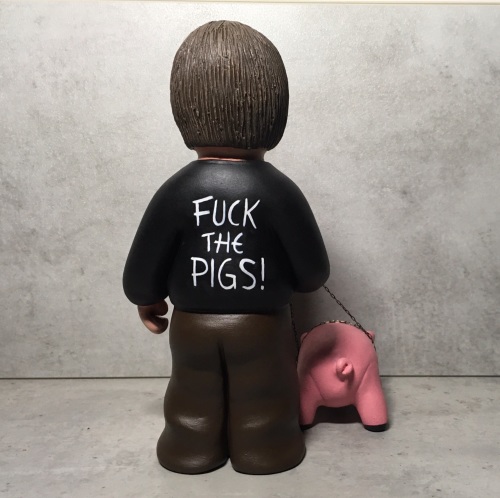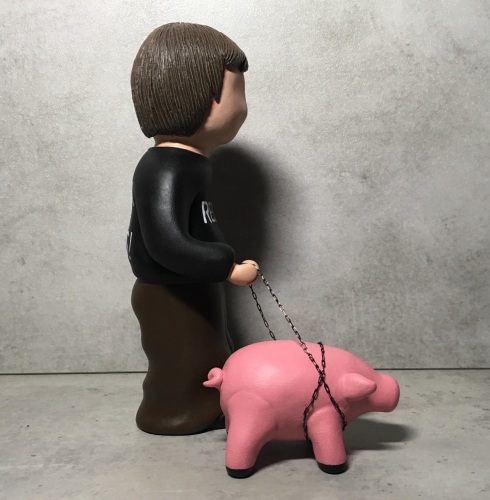 more about the story behind this sculpture:
A homage to the Pink Floyd album Animals, and more specifically to Roger Waters.
He challenges his audience to think about the big issues that we face today including dealing with pig like world leaders, constant poverty, growing pollution, and oppression.
Roger Waters writes and plays angry, and he regularly gestates with the middle finger towards dictatorship and rule. His continuous message is to RESIST all of the crap around us. Now into his late 70s, he still has the drive to perform in front of thousands of people, night after night, week in week out at venues and stadiums around the globe.
What drives him? He says himself that he wants to be in the trenches, not quietly turning his back with an "I'm alright Jack" ignorance.